If you're looking for a relaxing place to wait for your flight, the lounge at JFK Terminal 1 is a great option. With comfortable seating, free Wi-Fi, and plenty of outlets to charge your devices, you'll be able to relax and prepare for your flight in peace. The lounge also offers a variety of snacks and drinks for purchase, so you can refuel before your journey.
About terminal 1
Terminal 1 has the most restaurants of any terminal at JFK before Security, with around 17 food and drink options including a bistro, wine bar, burger chain, and cafés. Between Gates 1 and 3, the Idlewild Wine Bar offers samples of unique Hudson Valley wines. Coffee enthusiasts should note that most coffee shops are located before Security.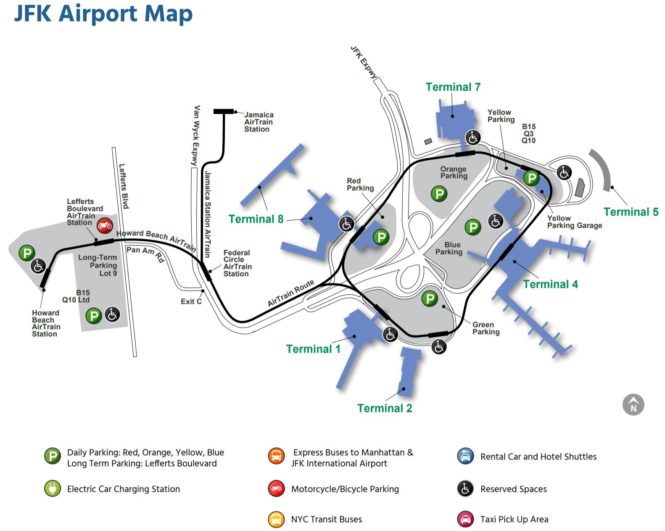 Lounges at JFK Terminal 1:
The following are the lounges at JFK's Terminal 1
Air France/KLM Lounge
Casa Alitalia New York
Lufthansa Business Class Lounge
Lufthansa Senator Lounge
Primeclass Lounge
Air France/KLM Lounge at Terminal 1 in JFK
Location: Terminal 1, near gate 1
Opening Hours: Daily from 6 a.m. to 1 a.m.
The Air France/KLM Lounge at Terminal 1 in JFK offers a wide range of services, including a bar with soft and alcoholic beverages, hot and cold meal counters, a beauty treatment center, Wi-Fi, and business services. The lounge is located near gate 1 in Terminal 1, and it opens daily from 6 a.m. to 1 a.m., including free use of digital tablets available throughout the lounge. The bar serves Champagne, and passengers can choose between hot or cold meals at the counter throughout the day until 11 p.m.
Casa Alitalia New York
-please check back soon as we add more info
You can also find more info on each of the lounges above in our general guide on all lounges at JFK
My name is Alex Mutuma and I founded this blog, Airports LLC as a way to document and engage with clients in my travel consulting business. Airportllc.com is the only source of over 2,000 fun things flyers could do during layovers.
Over the past 7 years, I have designed and planned tour packages for hundreds of clients and have recently focussed on the mission of changing boring layovers to excellent mini-vacations by giving you the best suggestions on must-do activities when flying over different airports.
Next time you or your friend is looking for suggestions on what to do in some airport, remember Airports Do or Airportsdo.com. On this site, you'll get the best suggestions available on the internet regarding hand-picked activities that will fulfill your airport experience.
I currently reside in New York City and has obtained a license to provide professional tour guidance on Airports in the US and across the world. Why should you listen to my suggestions? I have flown through more than 100 airports in the world and fortunately, I have pictures, stories, and tips to share with you regarding all the fun stuff you can do as you wait for your next flight.
Aside from gaining thousands of flying miles, I am also a travel consultant assisting clients with bookings and specifically advance tour bookings of things to do at airports when the layover is longer than 5 hours.
To make a 15-minutes free things-to-do consultation with Alex, use my email, alex@airportllc.com.
This is only recommended for flyers with long layovers of over 5 hours. If your layover is 3+ hours, you can still reach out but we cannot guarantee the ideal package that will change your flights to mini-vacations. I only support clients flying through US airports and a select number of cities across the world.
———–
Name: Alex Mutuma
Profession: A professional travel consultant with a focus on airport activities to do during layovers
Email: Alex@airportllc.com
Phone: +1 945 348 889
Website: airportllc.com
Location: 322 Main Packway Street, Boston, US
———–